A VERSATILE CHASSIS FOR OFF-ROAD VEHICLES
Texelis draws on its know-how and expertise to produce a complete chassis tailor-made for the demanding environment in which today's military vehicles operate.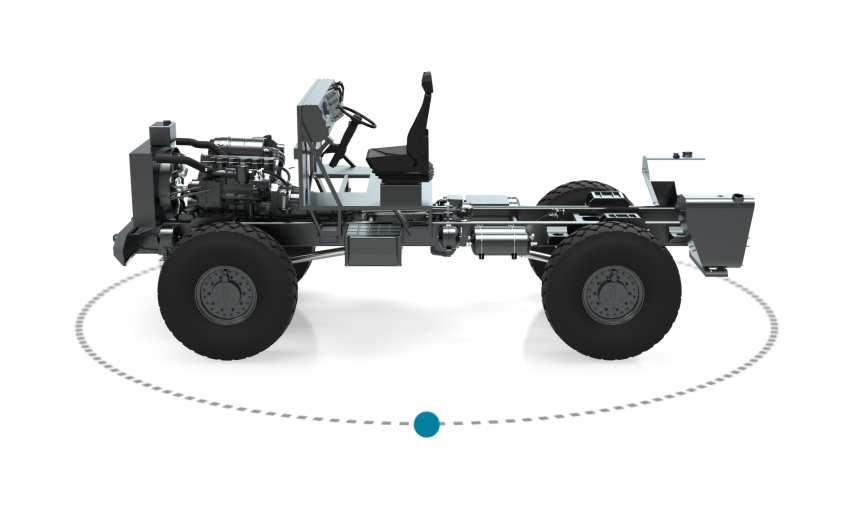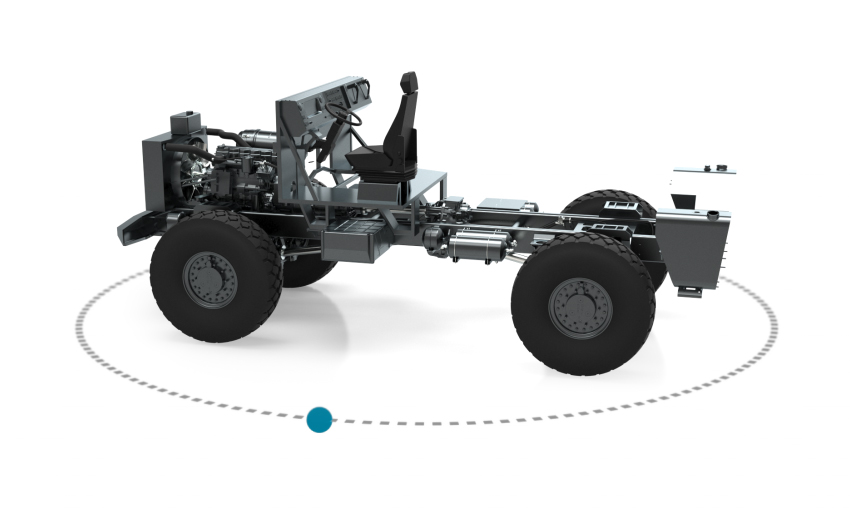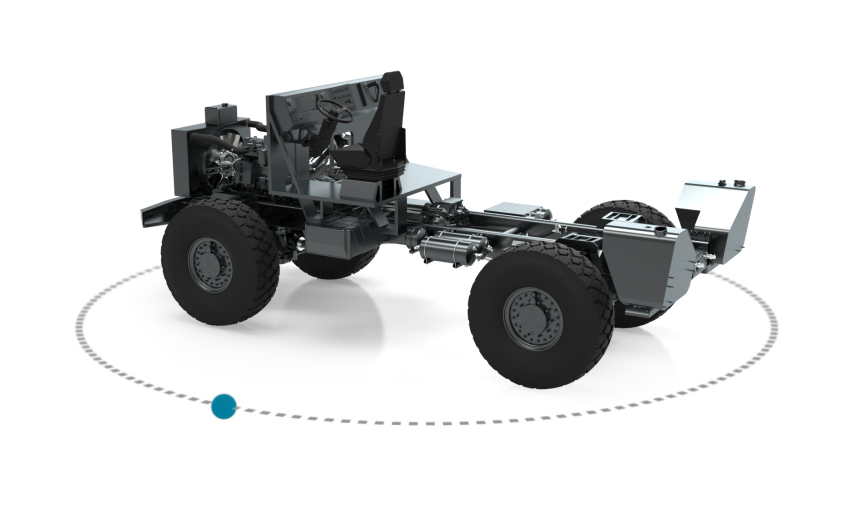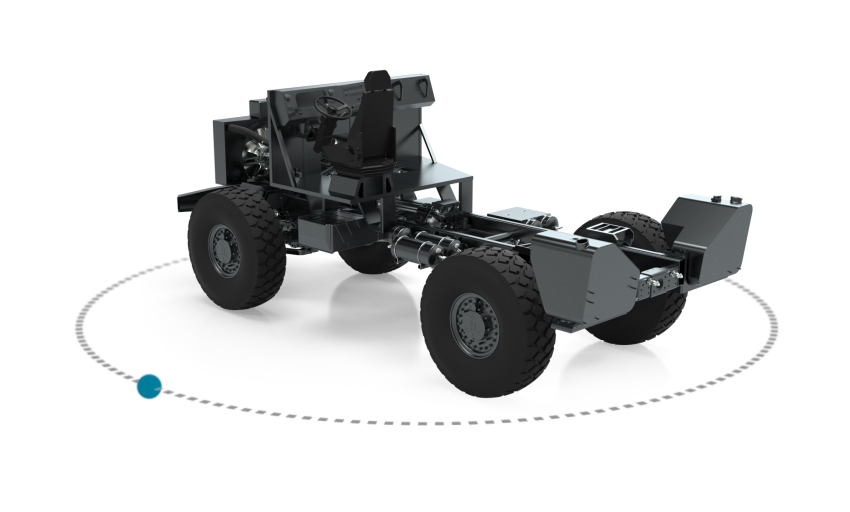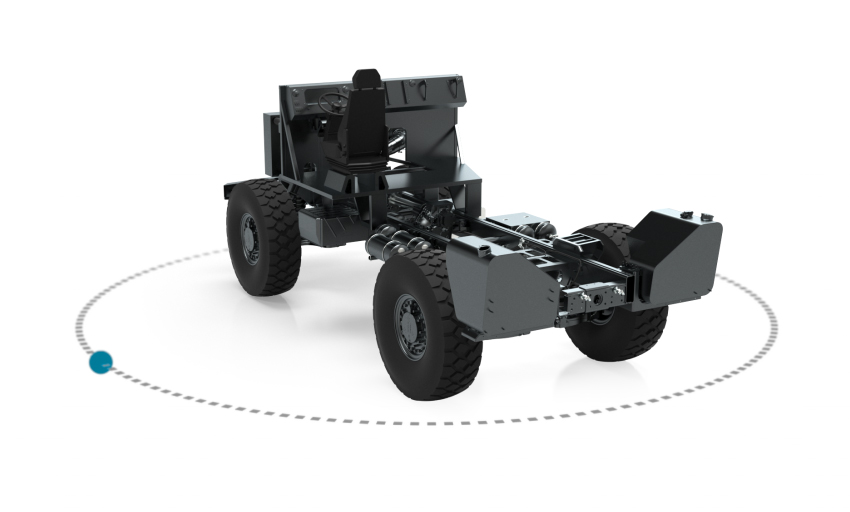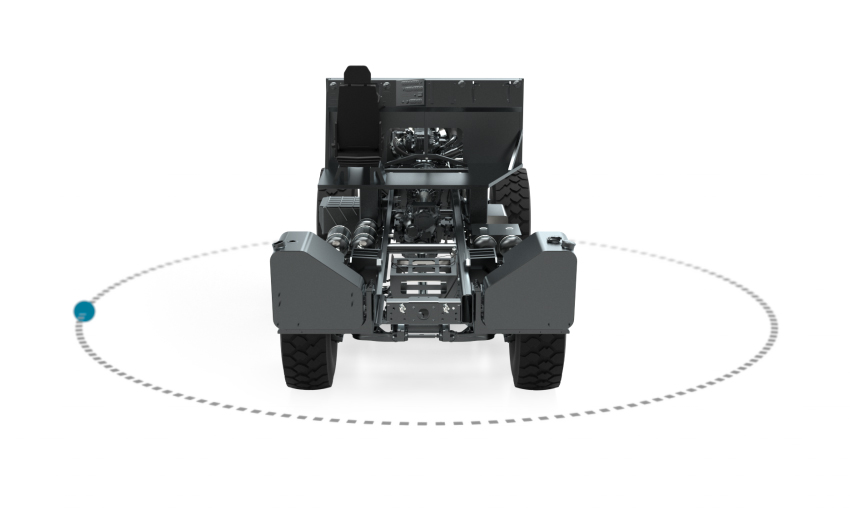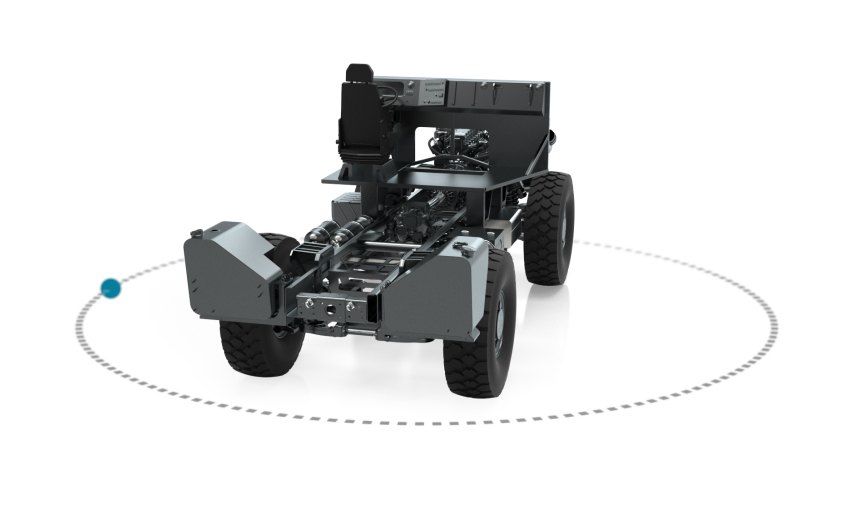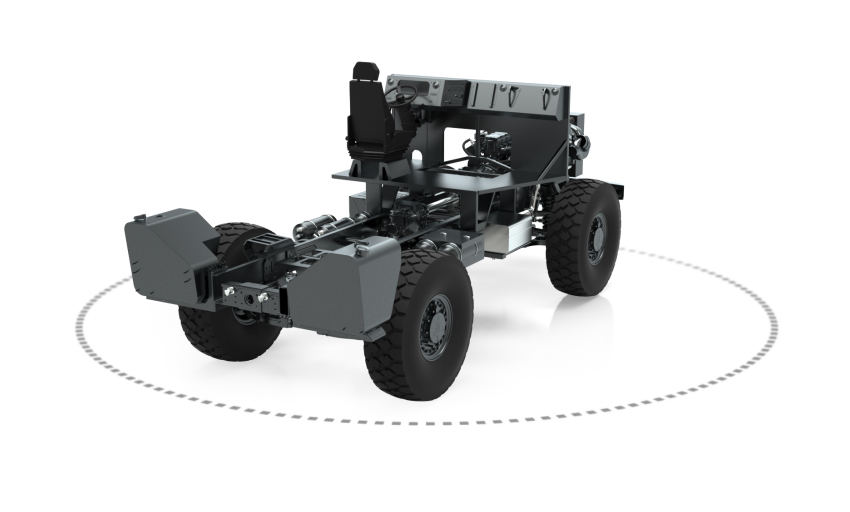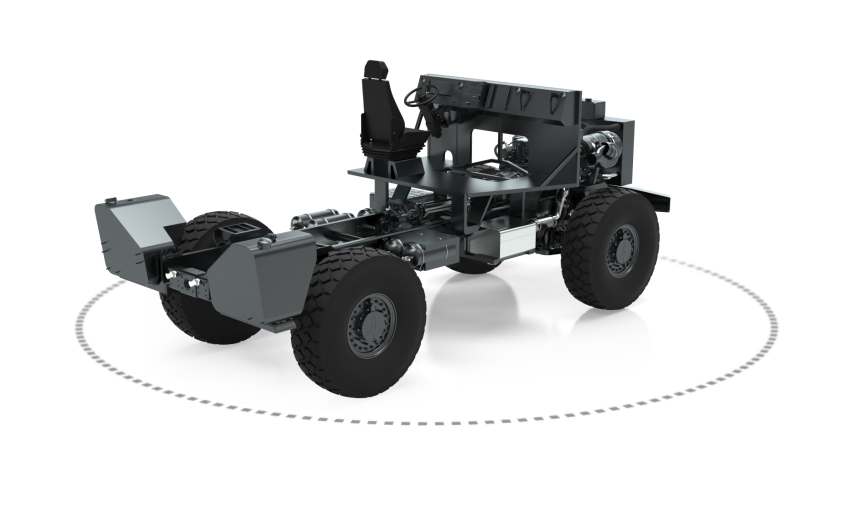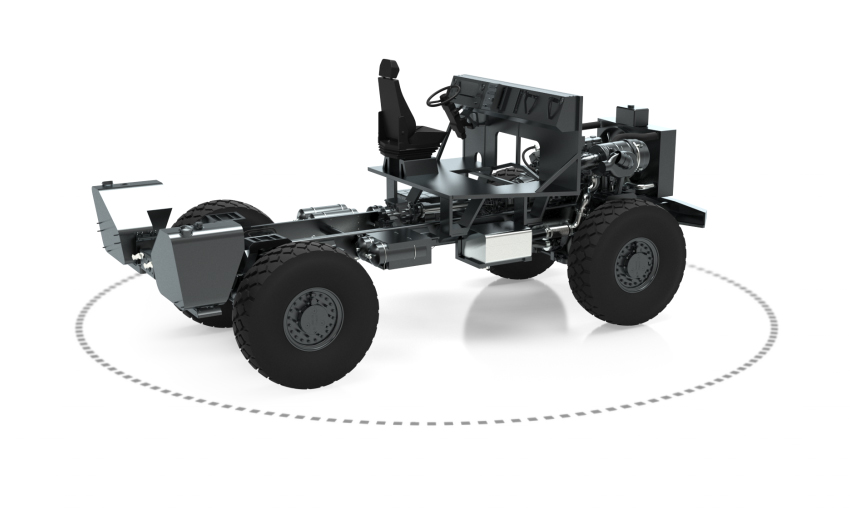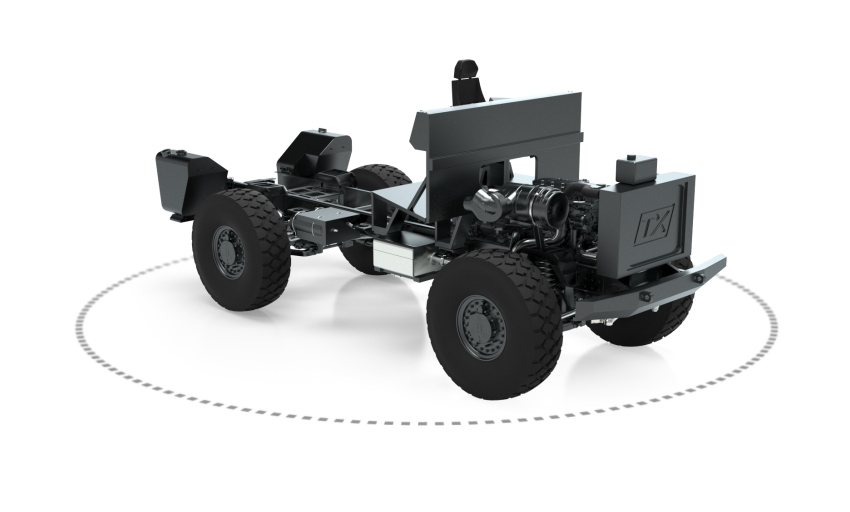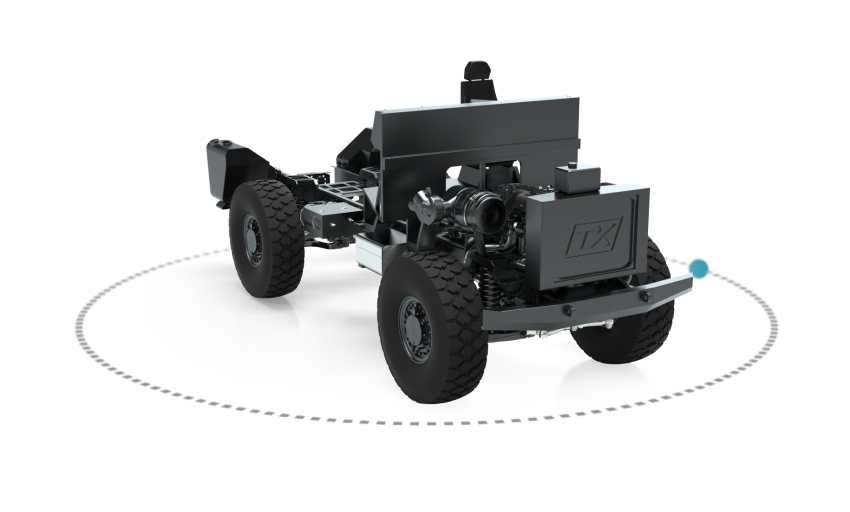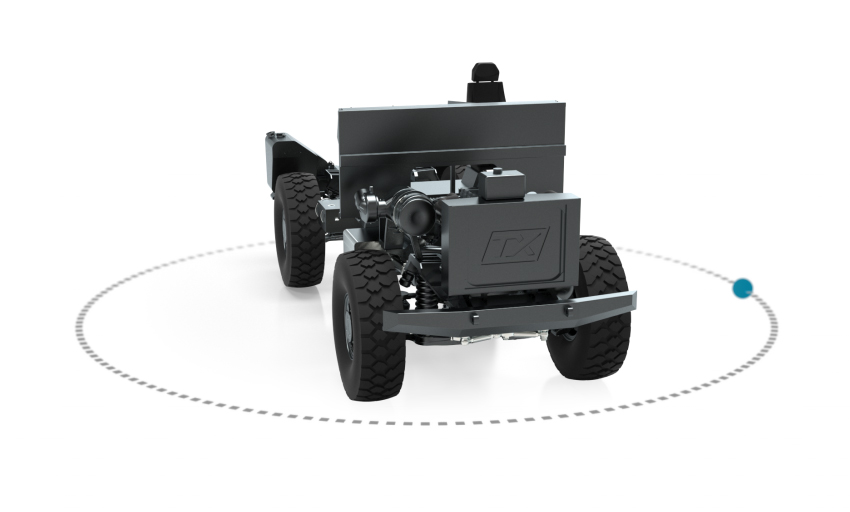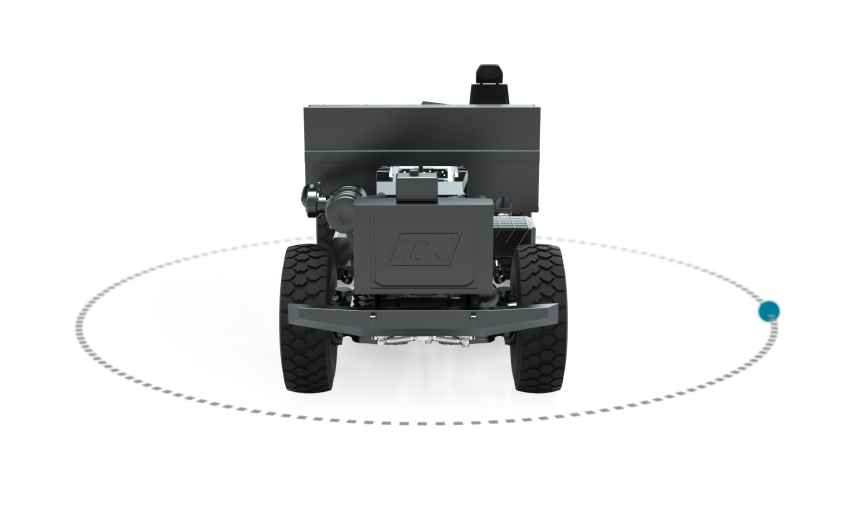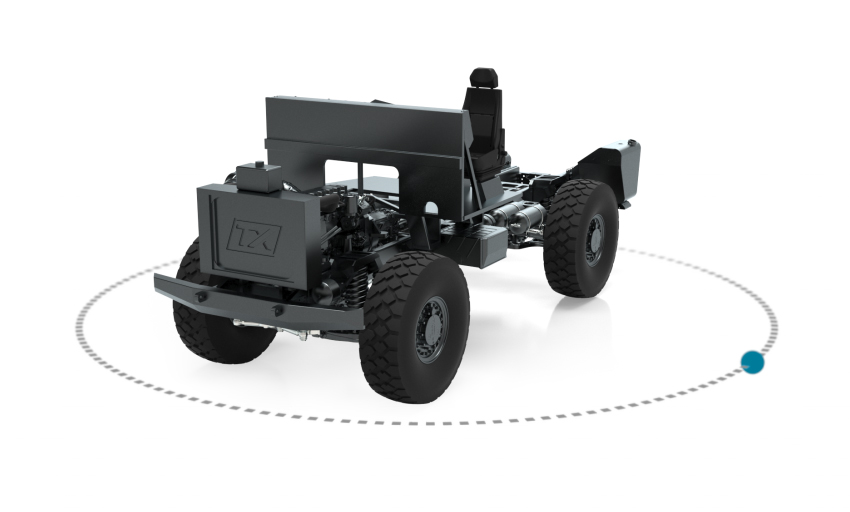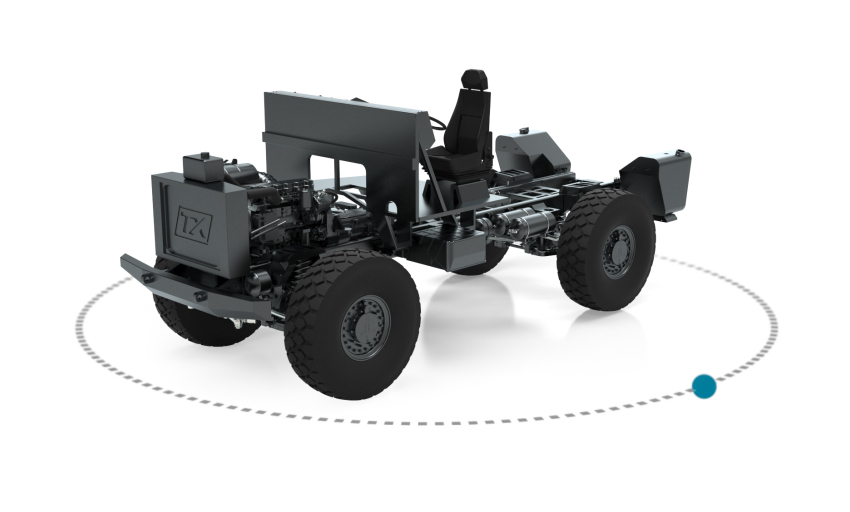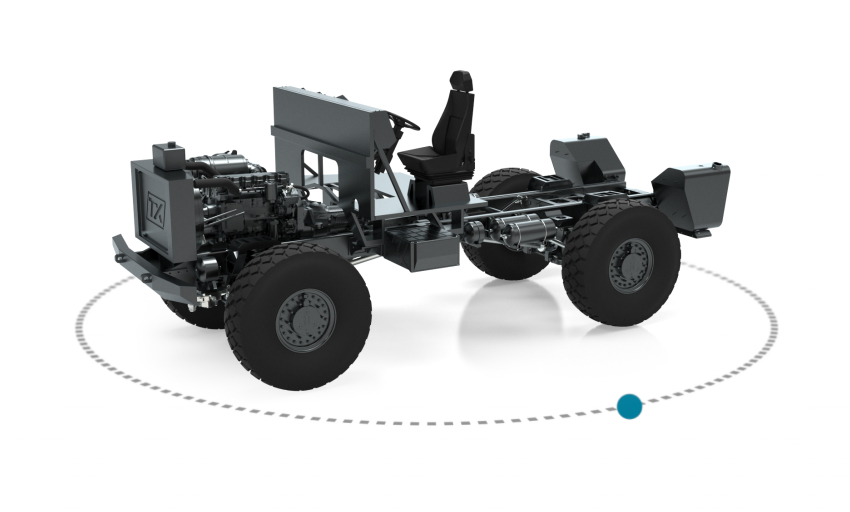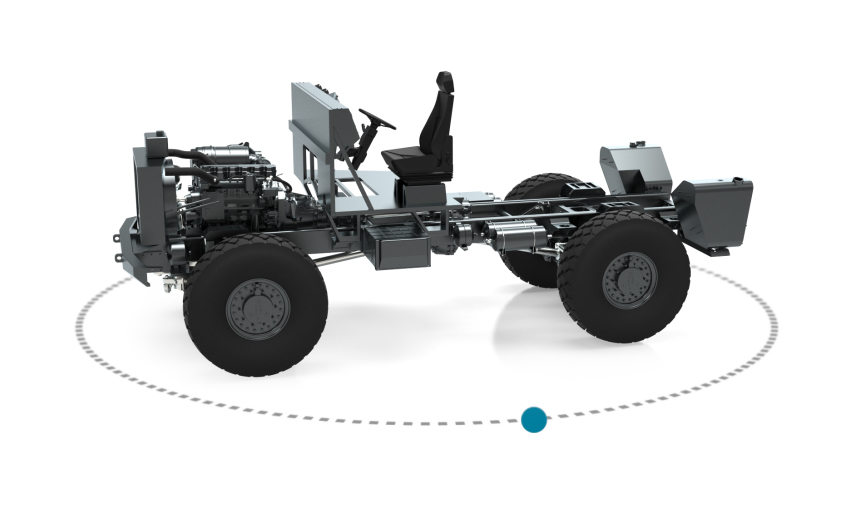 - Rolling chassis -
Texelis' complete chassis incorporates advanced technological innovation in automotive systems.
Equipped with CATIA software and digital design capabilities, the TEXELIS design office provides tailored engineering services, with design work taking into account performance requirements, manufacturing excellence and cost of ownership.
TEXELIS partners with leading universities and innovation clusters to produce mobility solutions that anticipate the market's next move.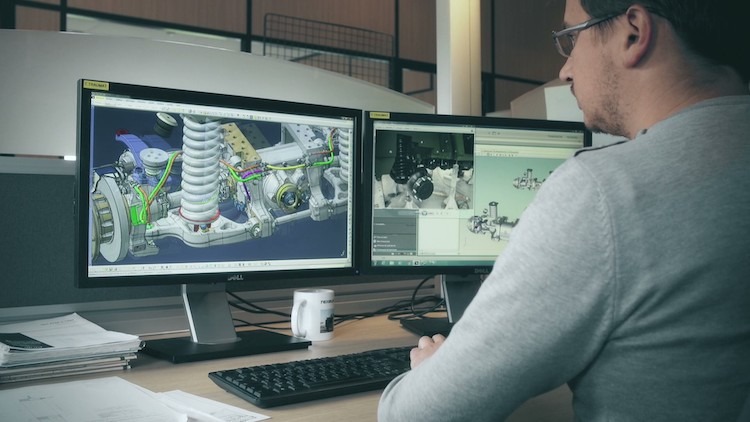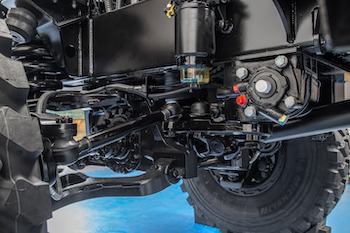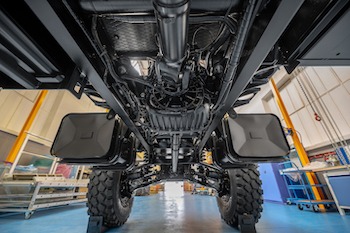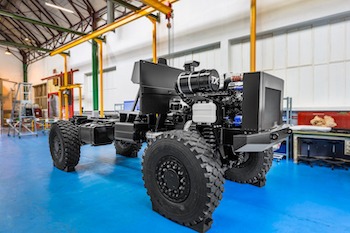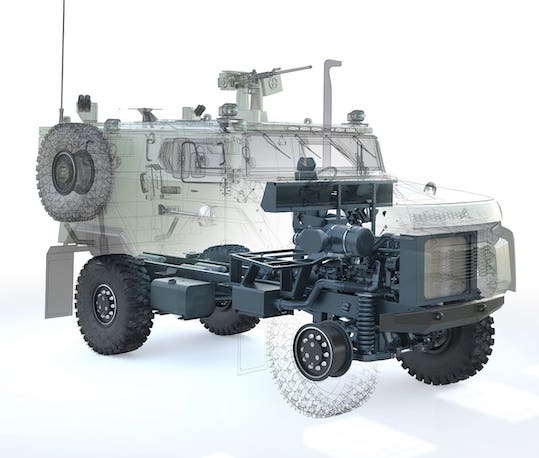 Gross chassis weight :

14 000 à 18 000 kg

curb chassis weight :

6 500 à 7 000 kg

wheel base :

3 700 à 3 850 mm

maximum speed :

110 km/h
Gradient :

60%

Engine :

Diesel Cummins 6,7 litres ou 8,9 litres
Gearbox : 6 speed automatic Allison
transfer case with reduction gear and differential : Powerline
Articulated axle with wheel-end reduction :

T700 – T900
Texelis' range of rolling chassis is also available as mobility kits for monohull vehicles.
This approach allows our customers to benefit from technically mature designs that have been assembled and tested on multiple vehicle types.
The result: guaranteed reliability, proven and qualified equipment, and reduced development costs and times.
The kit includes full mobility including:
POWERTRAIN
TRANSFER CASE
transmission
STEERING SYSTEM
Full description on request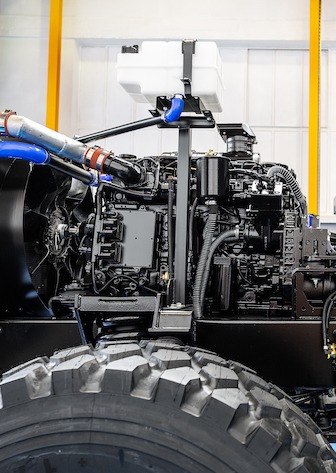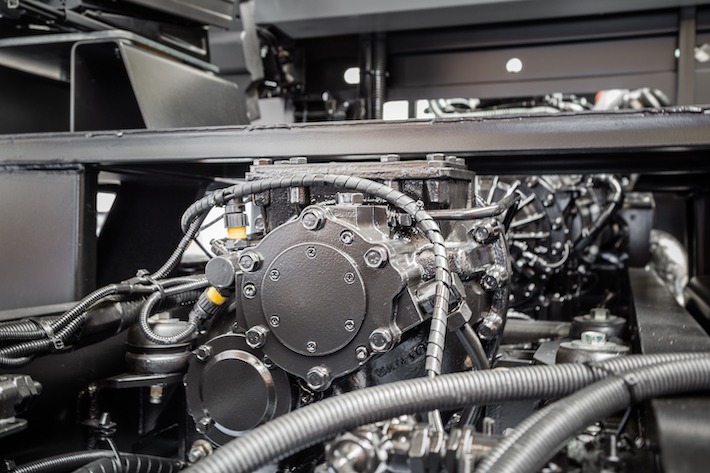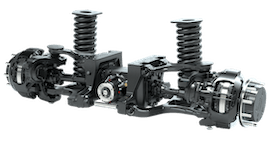 T700™ Modular system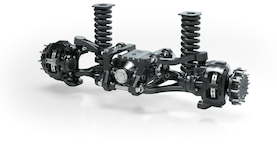 T900™ Modular system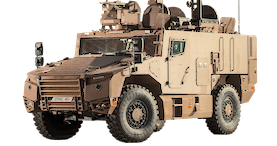 Light VBMR Serval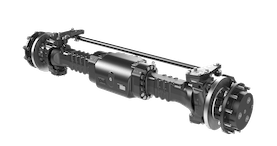 Rigid axles range