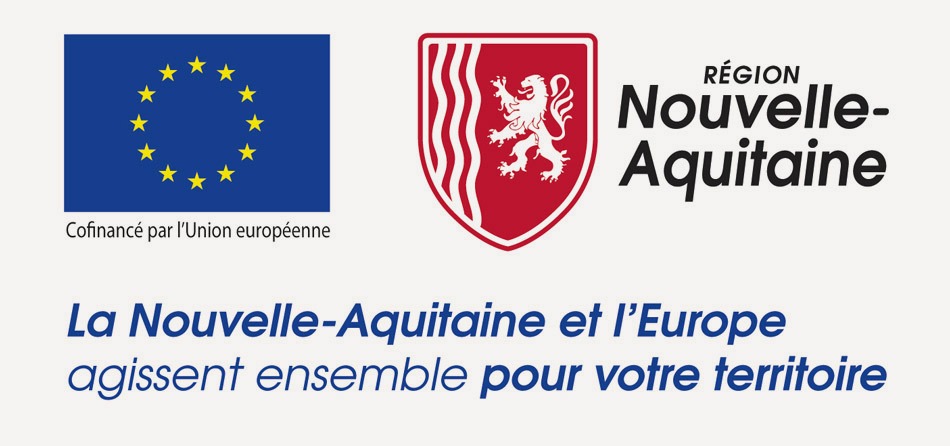 TEXELIS benefits from the support of the European Union through
the European Fund for Regional Development (FEDER) and the European Social Fund (ESF)
for the installation of insulating ceilings at Limoges production site.
THE TEXELIS GUARANTEE: AFNOR CERTIFICATION
TEXELIS is certified by AFNOR. This certification reflects recognition by the AFNOR Group that our products, activities and methodology are of impeccable and consistent quality in line with the voluntary standards set by the association.
The AFNOR accreditation ensures TEXELIS customers that our business exceeds requirements for competitive performance, innovation, quality, sustainable development and social responsibility. It also allows TEXELIS to be referenced in a database that can be consulted online worldwide..
Beyond AFNOR, we use the satisfaction of our customers as the true measure of our quality. We strive to operate with our customers in a proactive and transparent manner, and as a trusted and mutually respected partner..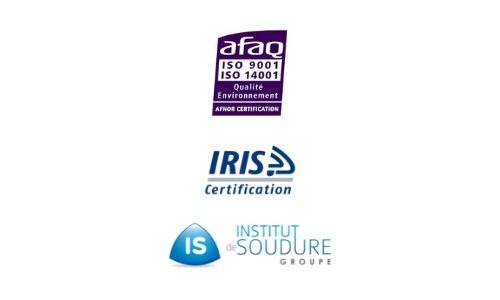 TEXELIS holds the following certifications:
ISO 14001

since 2003: a qualifying measure of our involvement and compliance with an ambitious environmental management approach.

ISO 9001

and

"IRIS"

since 2008: enhancing our commitment to product safety and continuous improvement

EN 15085

since 2016: a guarantee of quality for the fulfilment of safe welds..
Our engagements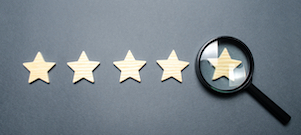 QUALITY AND SAFETY
ISO 9001 – ISO TS 22163 (IRIS)
Our expertise in mechanical parts ensures that all our products meet demanding criteria for both quality and safety..
We put quality and safety at centre of all our activities, beginning with the design stage right through to the support we offer via our after-sales service network.
We deploy an integrated management system in accordance and compliance with standards ISO 9001 v2018 and ISO TS 22163 (IRIS) v2017.
ENVIRONMENT
ISO 14001 v2015
TEXELIS has made a permanent commitment to minimising our environmental footprint across all company sites and processes.
We go to great lengths to reflect this commitment every day in the work we do and the products we produce.
Our principle actions include: :
Compliance with environmental legal requirements
Responsible waste management
Reduction of energy consumption
Accountability in caring for our environment across all industrial projects at each stage of the design, manufacturing and delivery processes.