A deep commitment to long-term support
A DEDICATED AREA
Our Limoges facility has a dedicated 1000m² support facility fully equipped to carry out the renovation and technical upgrade of all TEXELIS in-service products:
-OEM equipment expertise-
-Refurbishment and on-site validation/testing-
-Repair-
-General overhaul-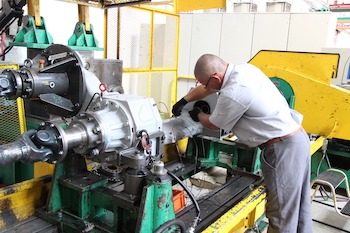 Renovation
Keeping all TEXELIS equipment in top condition with detailed diagnostics for cracking, wear, noise, sealing…
Refurbishment, including repainting, corrosion treatment, and full validation of refurbished components on certified test benches.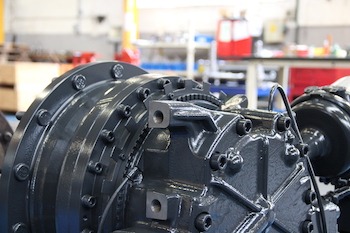 Repair
TEXELIS is equipped to carry out material expertise work including dimensional checks and magnetic particle inspection.
This expertise makes it possible to:
Identify required repair perimeters
Assess the level of wear on a given component.
Determine the necessary technical upgrades needed during asset maintenance.
Our support teams carry out equipment repairs in Limoges or at customer operating sites.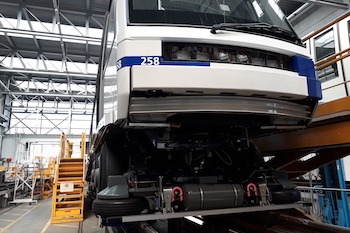 Overhaul
TEXELIS aims to support its customers around the globe, no matter the size of their operations. Our support can be provided under specified contractual guarantee periods, ongoing maintenance contracts, or as periodic/as required intervention..
Our technicians are highly trained in the maintenance and repair of all TEXELIS equipment, and can carry out the work on-site in Limoges or integrated with customer operations teams worldwide.
Our customers benefit from access to a comprehensive spare parts catalogue and continually updated repair manuals.
30 people
dedicated to services
1000 m²
for refurbishment and repair area
7 M€
Turnover for SERVICES
650 equipments
refurbished every year
Spare parts, training & consulting