AT TEXELIS, EVERYONE IS
AN EXPERT IN THEIR FIELD.
TEXELIS is first and foremost a team of professionals, committed to meeting technological and industrial challenges and developing expertise at the company level.
TEXELIS is an integrated design, production and service company: some forty roles are represented,
from the commercial sector to after-sales service.
In recent years, the diversity of professions has increased as new products and markets have emerged.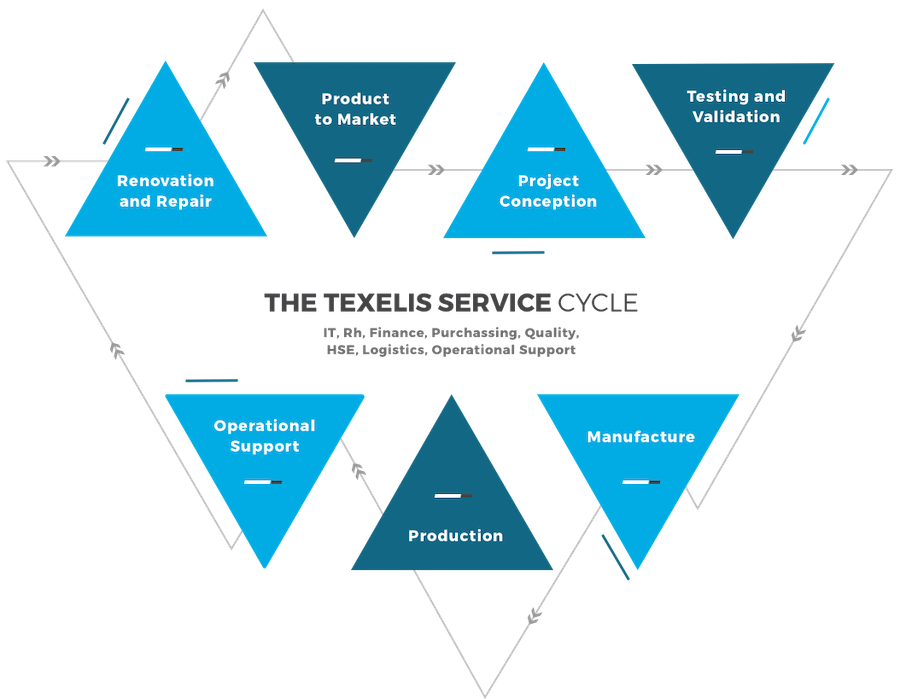 Texelis draws on a wide variety of skills and profiles
We encourage this diversity, because it guarantees ongoing reflection which is a key source of progress.
Our customers and markets are located on the five continents
Open-mindedness, fluency in English, a commitment to teamwork and the ability to adapt are essential for working at TEXELIS.
The training provided externally and internally
in particular at the "Texelis Learning Hub", contributes to the maintenance and development of employees skills.
Texelis nurtures partnerships
with high schools, training centres, engineering schools and training organisations in order to maintain a dialogue for the promotion of professions and the development of skills
DISCOVER OUR TEAM
Jean-Paul, after-sales service account manager
Romain, machining operator
Turning Know-How into Experience (TSE)