Published on 12 July 2021
STEP 2: THE PROTOTYPE
date

9/07/2021

lieu

Limoges
Prototyping is perhaps the most critical step in the development of new mobility solutions. It is the phase during which we take the product design from the page, refine it, test and validate it – turning it into reality for our customers. In order to deliver this process smoothly, we have created an in-house design team dedicated to prototyping, with the combined knowledge and experience to bring bespoke solutions to life that meet even the most rigorous requirements. Evidence of our efficiency can be found in the Serval vehicle project, which our team completed in a record time of less than two years!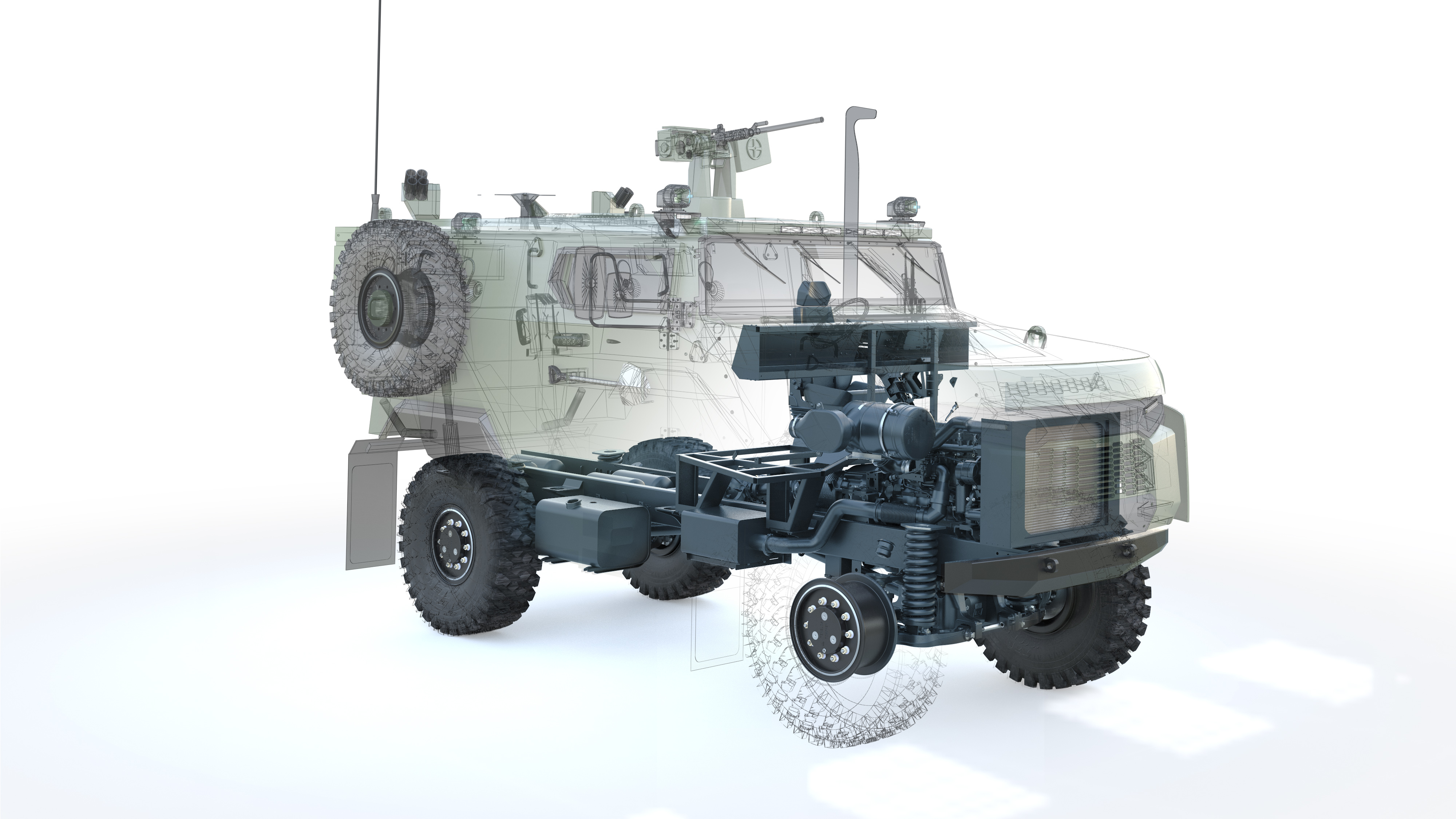 Equipped with cutting-edge digital design tools, each project is guided through the prototyping process by a dedicated team in close collaboration with the customer. Whether a project is seeking a new, bespoke solution to meet rigorous demands, or a re-design, modification or upgrade to an existing client or Texelis product; our specialist team maintains an open dialogue with the client from start to finish, with all technical information created, managed and shared via our Product Lifecycle Management programme.
From a blank sheet of paper, through design, testing and validation, each prototyping project is a new opportunity to innovate and expand on the possible for vehicle mobility. Our success in this process is our customers' success – and is what has fuelled our growth into a centre of excellence for vehicle mobility and a valued partner to military forces around the globe.
CONCEPTION
Innovation is born in the Texelis design office in Limoges, and it all begins with selecting or creating the right gears for the design.
Equipped with high-performance tools including CATIA, Romax, ANSYS and a cutting-edge digital design suite, our specialists are armed with an extensive in-house database developed over decades working with customers worldwide, that enables them to calculate gears with failsafe reliability.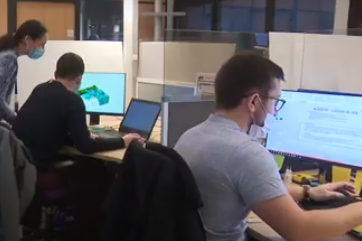 TEXELIS systems are then developed, refined and validated using digital simulation, including FEM calculations for structural parts before the product becomes reality via our network of recognized and qualified prototypists. Products are then validated and put through a test campaign at Texelis' on-site test centre, before delivery to the customer.
Each prototype project is overseen by a project lead, who is supported throughout by a small, integrated team that incorporates designers, engineers, prototypists and test experts – all of which maximises efficiency, and enables rapid intervention and management of modifications, shorter lead times and greater flexibility. The end result is a seamless experience for our customers.
3DEXPERIENCE
In 2021, Texelis has deployed Dassault Systèmes' 3DEXPERIENCE platform to digitally develop its mobility systems.
All legacy data has been migrated to the 3DEXPERIENCE platform in order to effect standardisation and improve product development processes.

In just 7.5 months the platform has become fully operational, empowering our 140 employees with a collaborative tool that integrates all product data centrally on a single platform.
With the support of France Relance, this project increases our industrial and service performance, enhances our competitiveness in the development phase, adapts our products to specific demands, strengthens traceability, manages the lifecycle of our products and ensures the Maintenance in Operational Condition of the delivered equipment.
The result: TEXELIS is ready to respond to new commercial opportunities in markets with high constraints which are progressing towards electric and hybrid technologies. We are already embarking on our first projects in this field, having entered into strategic partnerships that capitalize on knowledge and expertise in high-technology fields such as Hub Drive technology, to enable our customers to access these designs.