Published on 28 February 2021
Texelis axles ordered for Yugoimport Milosh and Lazar III vehicles
date

01 Mars 2021

lieu

Limoges
Last week at IDEX2021 Texelis announced that we have received an order from Yugoimport to supply T700 axle sets for Milosh 4×4 armoured personnel carriers and T900 modular driveline systems for the Lazar III 8×8 armoured vehicles. Both vehicles are set to be delivered by Yugoimport to the Serbian Army and Serbian Police Force in 2021.
This new contract strengthens Texelis' long term relationship with Yugoimport, which reaches back to 2015 and has already seen our axles equip vehicles for end users in both Serbia and Cyprus. This order for T700 axle sets is the largest Yugoimport has placed with us to date, and this is its fourth batch order for the T900 – it is great to see these numbers growing, and we look forward to continuing this partnership in future!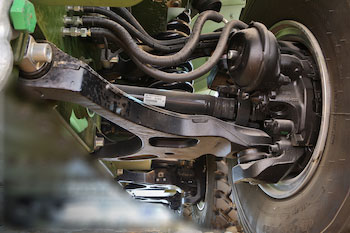 Production of the equipment is underway at Texelis' Limoges site, with deliveries set to begin in the May-June 2021 timeframe.