SUPPORTING SKILLS DEVELOPMENT AND RETENTION
Above all, Texelis is a team of professionals who combine their skills to meet technological and industrial challenges.
The effective transmission of know-how is vital for the Texelis workforce, the wider French industrial base, and the defence and transport mobility markets as a whole.
Texelis Learning Hub
In order to continue to exceed our customers' needs and provide high quality products and services, we have established the Texelis Learning Hub – an on-the-job training programme to support skills development and retention across our workforce.
The programme is designed to train newcomers, trainees and existing employees as part of skills development, retraining and ongoing career progression.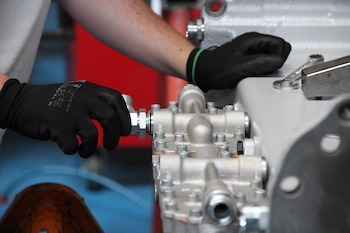 9 training modules are taught :
ASSEMBLY OF BEARINGS
ASSEMBLY OF SEALS
BEARING PRELOAD
ADJUSTMENT OF THE CONICAL DISTANCE
ADJUSTMENT OF THE TOOTH RUNOUT
HOW TO WATERPROOF
SCREWING FOR ASSEMBLY OPERATORS
SCREWING FOR MACHINING OPERATORS
PRODUCT SAFETY AWARENESS